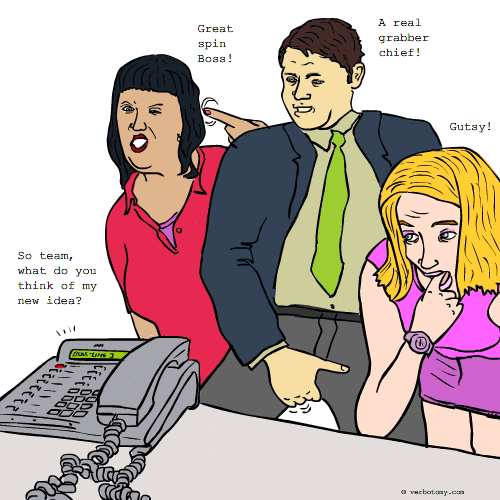 DEFINITION: n., An expressive gesture made with the belief that the person it is directed at cannot see it, typically occurs during telephone conversations, email discourses, and behind people's backs. v. To use an unseen gesture to express what you cannot say.
Jesture
Pronunciation: jest chur
Sentence: When their Boss came up with one of his lame-brain ideas on a conference call, his loyal staff were each doing a rendition of a jesture. They thought he was dumb, until he replayed the camera phone shots he had of each them for their annual reviews...way to not get raises, duh!
Etymology: Jest (activity characterized by good humor;act in a funny or teasing way)& Gesture(the use of movements (especially of the hands) to communicate familiar or prearranged signals)
Points: 461