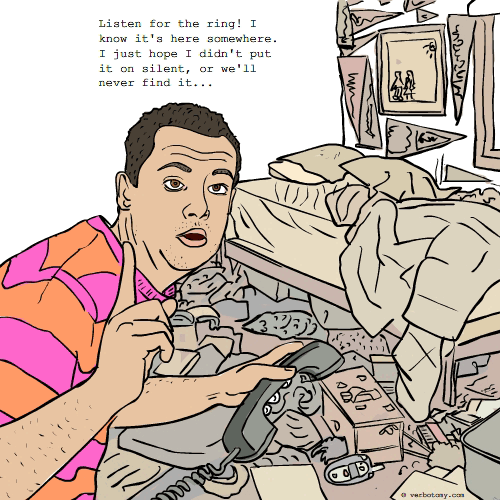 DEFINITION: v., To call your cellphone when you have misplaced it, hoping that it will ring so that you can locate it. n., The sound of a lost cellphone.
Beacontone
Pronunciation: bee-kon-tone
Sentence: Doug had specially programmed his cellphone to ring with a custom high-pitched tone when dialed from his landline. He called it a "beacontone" and was quite proud of it. The problem was that it was so high-pitched he couldn't hear it. He kept forgetting to reprogram it so whenever he lost the phone he would have to call the kid from next door to listen for it.
Etymology: beacon, tone
Points: 467