Verboticism: Buzzterbation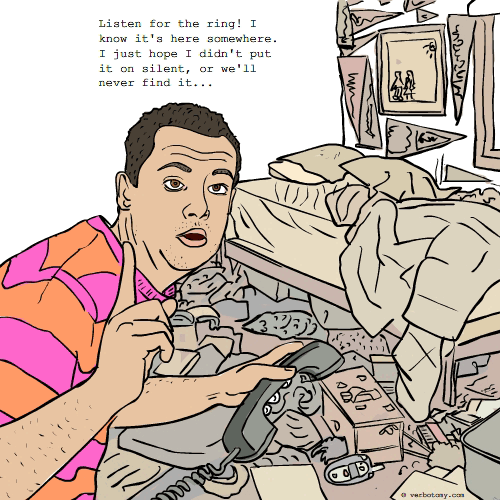 DEFINITION: v., To call your cellphone when you have misplaced it, hoping that it will ring so that you can locate it. n., The sound of a lost cellphone.
Buzzterbation
Pronunciation: buz-ter-bay-shon
Sentence: Even though she knew it was a sin to spill her cell on the couch, Kimberly often fell asleep playing snake on her Nokia 5110 while watching Animal Planet. She often woke up and would buzzterbate frantically, searching through layer and layer of snuggie and slanket for the precious piece of pulsating plastic that once saved her life.
Etymology: buzz (to call) + -terbation (well, I'm a little embarrassed to say)
Points: 341