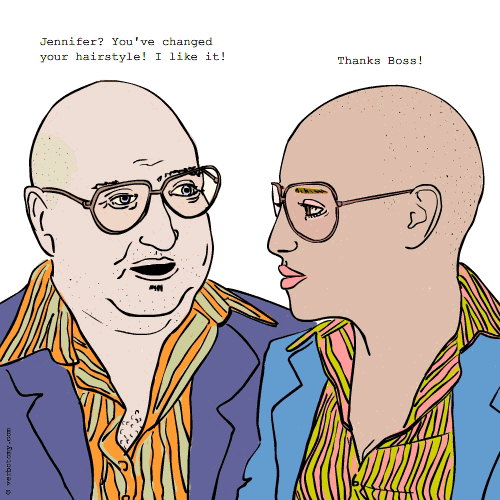 DEFINITION: v. To seek approval from your boss by emulating their style, mannerisms or affectations. n. A person who copies their boss's style in order to win favor.
Suckape
Pronunciation: suck-ape
Sentence: Jen's such a suckape. In order to ingratiate herself to the boss she decided to copy him, so she changed political parties and started listening to Barry Manilow. But wearing green polyester suits with running shoes is just a bit over the top.
Etymology: suckup: ingratiate oneself to, often insincerely + ape: one who copies the mannerisms or words of another; an imitator
Points: 605