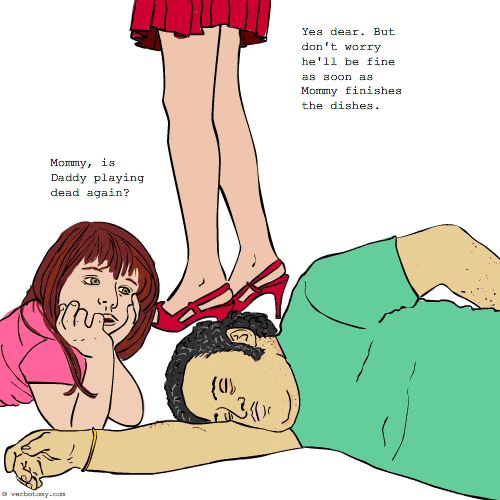 DEFINITION: v. To be physically overcome by a sudden illness, disability, or even death when asked to participate in unrewarding activities -- like work, or household chores. n. A person who gets sick when asked to work.
Malingerist
Pronunciation: ma ling er ist
Sentence: Freddie reapplied the same acting skills as a malingerist to his wife that he had to his mother. Each chore that needed avoiding brought on different symptoms: The Vaccuuming Vapours,Dishes Disorder, Housework Handicap, Infant Care Infirmity; Shopping Sickness, Laundry Lameness and WashDay Wanness. The only known cures were a few words in his ear and a boot up his backside.
Etymology: Malinger (to avoid responsibilities and duties, e.g., by pretending to be ill)& -ist (suffix for: practicing a particular skill or profession or following a particular belief or school of thought...ie: idealist)
Points: 314