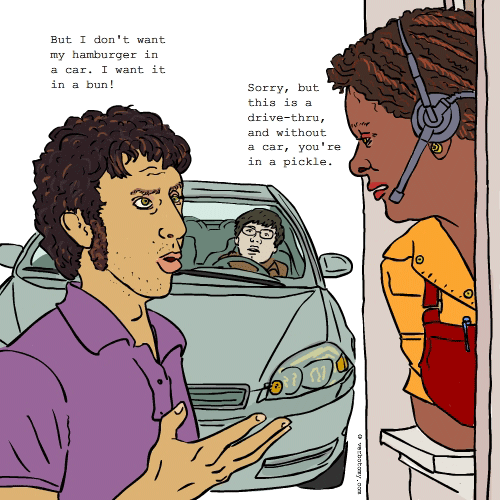 DEFINITION: v. To ignore conventional wisdom and traffic rules by walking in areas normally restricted to motor vehicles. n. An aggressive pedestrian who feels it is their god-given right to walk in the middle of the road.
Footstrong
Pronunciation: fut - str - ong
Sentence: Murray was becoming too footstrong for his own good and others feared that he put himself in danger every day as he dared to go on foot where none would go before him... He crossed highways if there was not a better route, he walked through drive-thrus and today, he walked up to a toll-booth to get directions.
Etymology: A play on the expression "headstrong", instead foot + strong >> headstrong (Determined to do as one pleases, and not as others want) footstrong (determined to go places on foot that only vehicles should go) foot (travel by walking; "he followed on foot) strong (potent: having or wielding force or authority)
Points: 581