Verboticism: Lexiconflated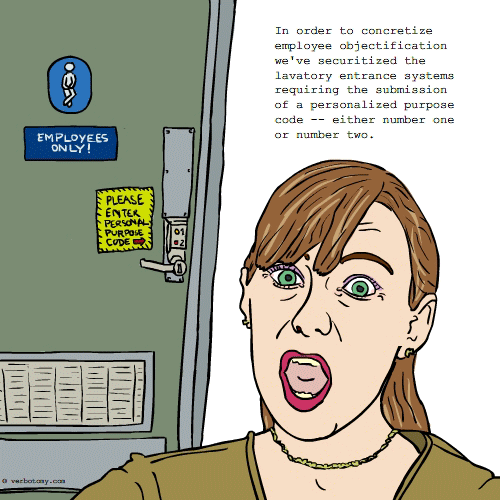 DEFINITION: v. To demonstrate your superior knowledge and intellect by using complex, confusing and mind-numbingly stupid jargon. n. A person who uses big words to inflate their unusually small ideas.
Lexiconflated
Pronunciation: lex - e - con - flated
Sentence: If Myron lexiconflated his phraseology when he attended board meetings by projecting the intersection of gross margin conceptions with total net calculated sales, his wordabsurd permutations of numbers often left those in attendance scratching their heads but unable to comment for fear of appearing unable to comprehend simple concepts.
Etymology: Lexicon (vocabulary: a language user's knowledge of words) + inflated (enlarged beyond truth or reasonableness)
Points: 680