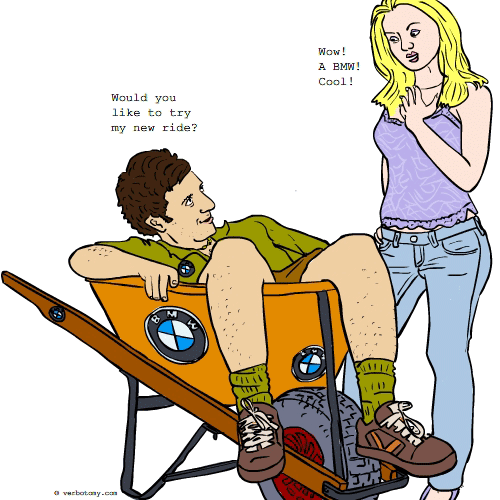 DEFINITION: v. To purchase a low-cost product and cover it with the label, or put it inside the packaging of a premium brand. n. A cheap product, which has been repackaged, or relabeled, by the consumer to make it look like an expensive brand.
Masqcharade
Pronunciation: mask - shar - ade
Sentence: Lauren liked to masqcharade her handbag knockoffs as being brand name originals. She would troll the internet looking for items that most successfully mimicked designer named brands and pretend that they cost $400.00 when they really were $19.95 plus shipping.
Etymology: Masquerade(pretend to be someone or something that you are not) + Charade (a game in which you act out a person, place or thing and others guess what you are)
Points: 533