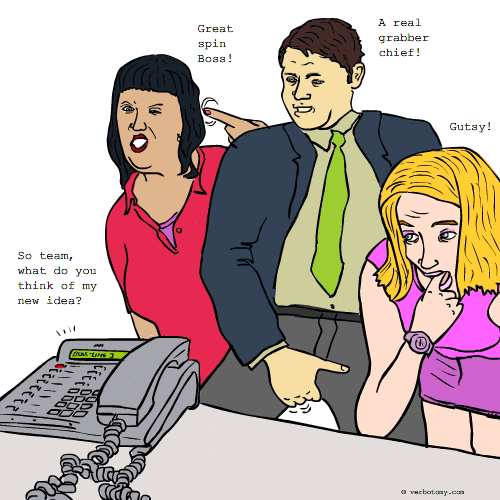 DEFINITION: n., An expressive gesture made with the belief that the person it is directed at cannot see it, typically occurs during telephone conversations, email discourses, and behind people's backs. v. To use an unseen gesture to express what you cannot say.
Mimeogaffe
Pronunciation: mim/ee/oh/gaf
Sentence: Stan's hilarious imitation of his boss as a gorilla turned into a huge mimeogaffe when the boss' face popped up from under the desk.
Etymology: mimicry + mimeograph
Points: 692