Verboticism: Eschewencounter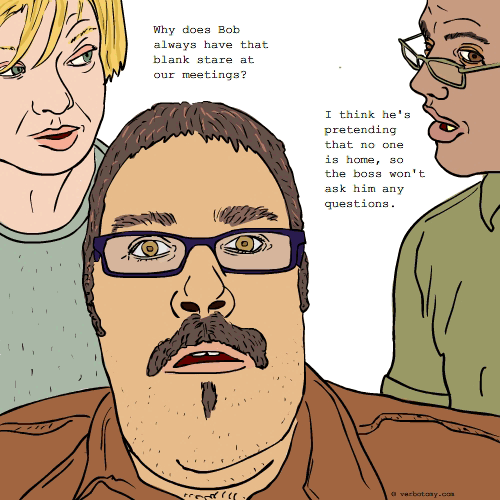 DEFINITION: v., To avoid unwanted interruptions (visits, calls, or emails) by pretending to be unavailable, unreachable or unconscious. n., A person who pretends they are not home in order to avoid talking to someone.
Eschewencounter
Pronunciation: ess-SHOO-en-count-er
Sentence: Morton had developed a broad array of eschewencounter techniques and had even been known to go to the extreme of feigning deafness to avoid having to engage an unexpected visitor.
Etymology: Blend of 'eschew' (to abstain or keep away from; shun; avoid) and 'encounter' (a meeting with a person or thing)
Points: 425