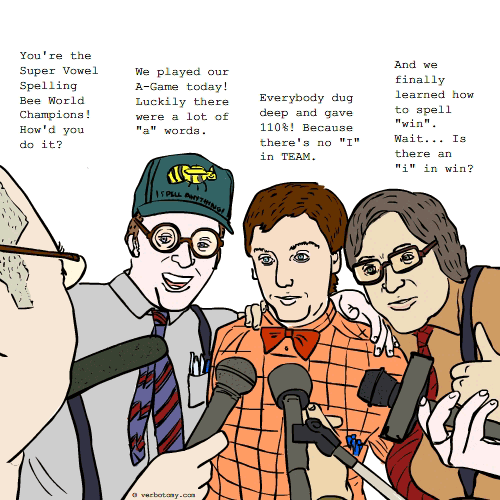 DEFINITION: v., To speak in an inspirational but perhaps incomprehensible manner by stringing together a series of grunts and clichés. n., An inarticulate TV or radio, post-game interview, typically given by a panting, toothless, sweating, verbally-challenged, and hugely overpaid, athletic superstar.
Jackaglory
Pronunciation: Jack - a - glory
Sentence: sometimes the team spokesman begins to believe his own bull-shite. When this happens, we can forget a brief post match 'gloatament' (gloat & statement) as is normal, and find ourselves listening to a Jackaglory of epic proportions.
Etymology: a mix of glory & jackanory (kids programme where celebs read a story in a way that could hold the attention of even the most restless of kids). You can sometimes stop a fabulist in their tracks by butting in with the phrase 'tell us a story, Jackanory'
Points: 536