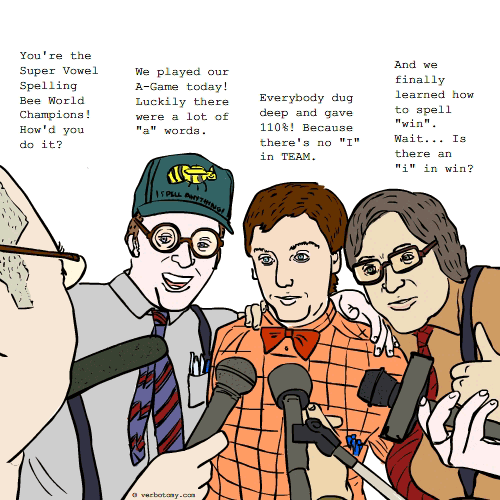 DEFINITION: v., To speak in an inspirational but perhaps incomprehensible manner by stringing together a series of grunts and clichés. n., An inarticulate TV or radio, post-game interview, typically given by a panting, toothless, sweating, verbally-challenged, and hugely overpaid, athletic superstar.
Gumbyism
Pronunciation: Gum-bee-ism
Sentence: After competing in the "Twit of the Year" competition, the former brain specialist and Britain's leading Gumbyist, Mr. Arnold Poutee, proudly banged his winning brick medal against his head and gave a rousing speech, filled with fluent Gumbyism's. Making everyone say "My Brain Hurts"
Etymology: Gumbyism: Obscure origin, originally thought to derive from an overly flexible green animated character of children's television. Now claimed for a popular booted, sweatered and hankie'd character from a British television show dealing with snakes.
Points: 635