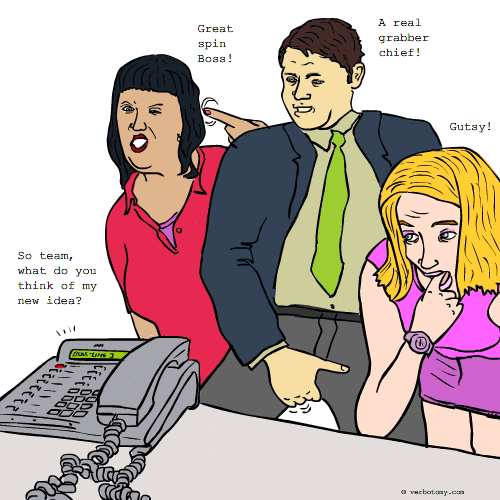 DEFINITION: n., An expressive gesture made with the belief that the person it is directed at cannot see it, typically occurs during telephone conversations, email discourses, and behind people's backs. v. To use an unseen gesture to express what you cannot say.
Gesteliate
Pronunciation: jes-tel-EE-eyt
Sentence: Whenever his boss called him making a new pledge on worker's rights, Bob gesteliated by putting his hand over the phone, and singing aloud the words of the chorus from the Joe Hill song, (The Preacher & the Slave): "You will eat bye and bye, In that glorious land above the sky; Work and pray, live on hay, You will get pie in the sky when you die."
Etymology: Blend of GESTURE: use of movement of arms, hands, head etc to express emotion, thought etc & Tel(e) from afar as in telephone & TALIATE as in retaliate to take action.
Points: 506