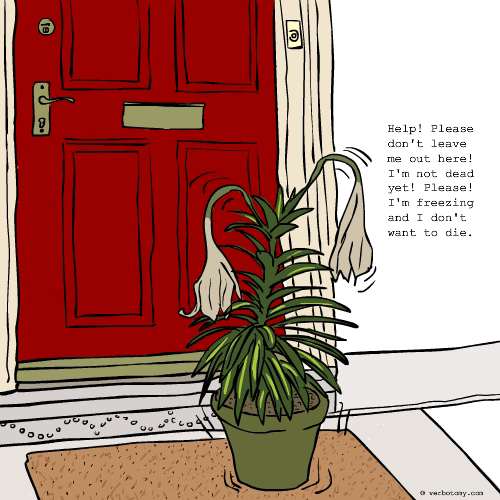 DEFINITION: v., To put an unwanted houseplant, especially a seasonal or gift plant like a Poinsettia or Easter Lily, outdoors in hopes that it will die. n., An unwanted houseplant which has been left to nature.
Killant
Pronunciation: ki-llant
Sentence: every time she got flowers or anything green, she couldn't hold on to it for more than a couple of days. soon she would take it outside, killanting it as usual.
Etymology: kill + plant
Points: 368