Verboticism: Recyclobotany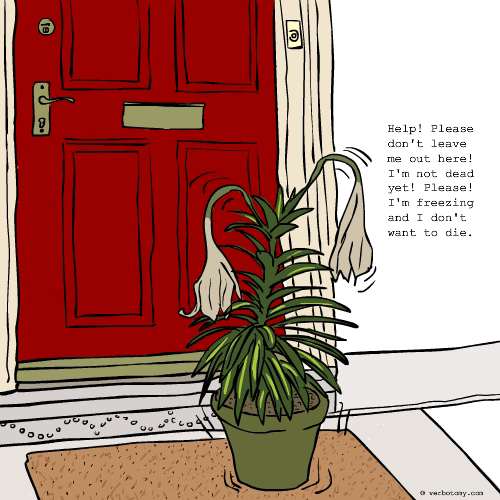 DEFINITION: v., To put an unwanted houseplant, especially a seasonal or gift plant like a Poinsettia or Easter Lily, outdoors in hopes that it will die. n., An unwanted houseplant which has been left to nature.
Recyclobotany
Pronunciation: re·cy·clo·bot·a·ny
Sentence: Being the ever keen recyclobotanist, Jane left her Dracaena marginata tree, that her ex-boyfriend bought as an "I'm sorry, I cheated on you" present outside in the cold, not only in hopes that it would die but to give passing pedestrians an interesting sight in an otherwise dreary day.
Etymology: First coined by a leading Botanist, and Environmental Rights activist back in the late 1990s.
Points: 233