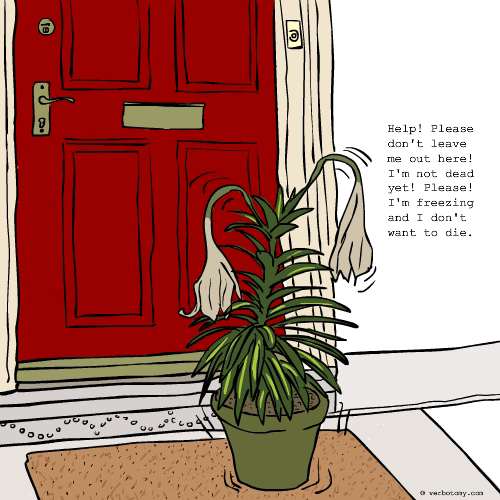 DEFINITION: v., To put an unwanted houseplant, especially a seasonal or gift plant like a Poinsettia or Easter Lily, outdoors in hopes that it will die. n., An unwanted houseplant which has been left to nature.
Florilicide
Pronunciation: Flor-il-uh-side
Sentence: Beatrice hoped no one would realize she committed voluntary floriliside when she left her Christmas poinsettia outside thru the winter.
Etymology: Floral + to cause the death of
Points: 332