Verboticism: Associacrass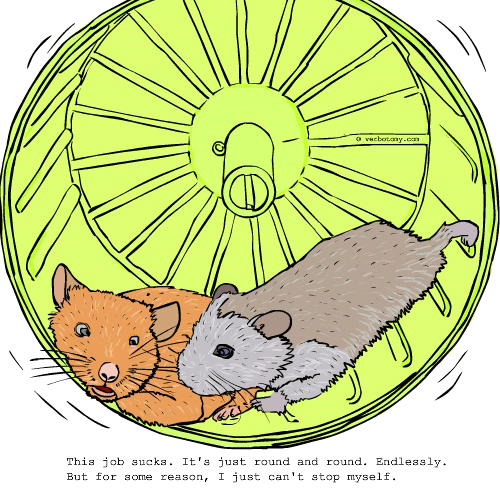 DEFINITION: n., A person who diligently and persistently complains about their work. v., To enjoy bellyaching about your job so much that you would never consider quitting.
Associacrass
Pronunciation: ə-ˈsō-shē-o-ˈkras
Sentence: The Associacrass of the month award goes to Jason Hill, the bearer of the water cooler, and the HR latrine lawyer of ABC, Inc.
Etymology: associate- 1: one associated with another: as a: partner, colleague b: companion, comrade 2 a: an entry-level member (as of a learned society, professional organization, or profession) b: employee, worker3often capitalized : a degree conferred especially
Points: 317