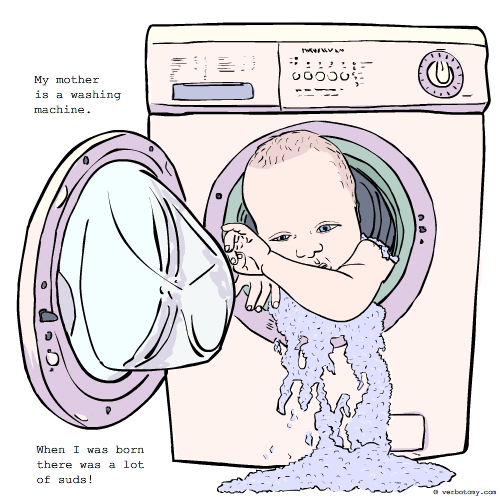 DEFINITION: n. The sacrifice a mother makes when she gives everything to her children, including life itself, and then simply lets them go. v. To give someone everything and then watch them walk away.
Voted For: Mudderlode
Successfully added your vote for "Mudderlode".
Pronunciation: mudd/ur/lode
Sentence: Breastfeeding five children over a span of eighteen years demonstates a mudderlode of motherly love.
Etymology: mother lode + udder
Points: 1346
Voted For!