Verboticism: Unbelievabauble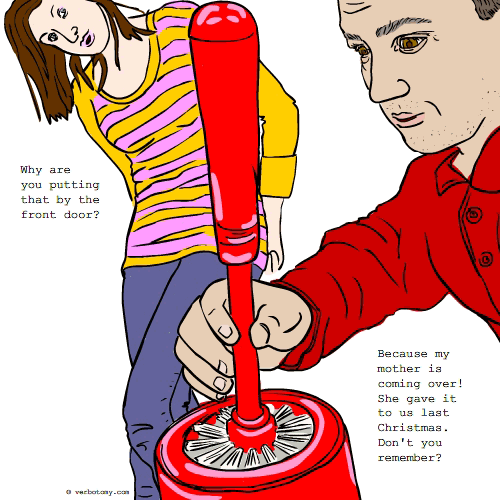 DEFINITION: n., An ugly decorative item or article of clothing received from friends or relatives, which is kept stored away but ready to be pulled out at a moment's notice in anticipation of a return visit. v., To temporarily place an old, and perhaps unattractive gift in a place of honor.
Voted For: Unbelievabauble
Successfully added your vote for "Unbelievabauble".
Pronunciation: un-bee-leave-uh-baw-bull
Sentence: Martin could see Cheryl's car coming down his street. He immediately lept into action. Ordinarily, he would have been prepared and had the hand sequined tapestry of Liberace taken out and hung well in advance of her visit, but as this was an unannounced drop-in, he had to scurry to unpack the unbelievabauble from the depths of the cellar storage room.
Etymology: unbelievable + bauble ok... this was my submission last time too... but i couldn't think of another.
Points: 533
Voted For!