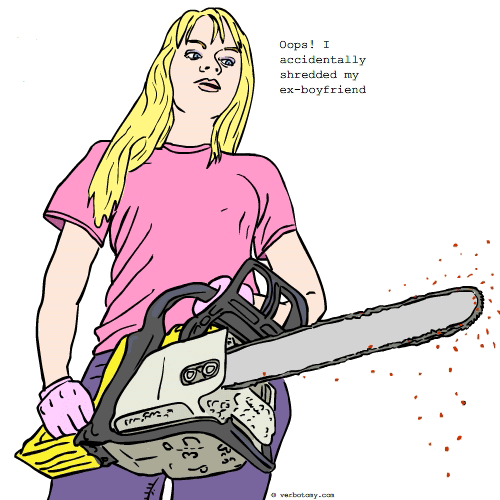 DEFINITION: v. To fret and worry after the accidental trashing of an important document, file or friend. n. The state of anxiety caused by an accidental deletion.
Voted For: Lacrimolish
Successfully added your vote for "Lacrimolish".
Pronunciation: lacr-e-molish
Sentence: After finding that his girlfriend is cheating on him, Adam shredded all her letters and pictures, but suffered from lacrimolish pangs later on.
Etymology: Lacrimal (relating to tears of sorrow) + Demolish (raze; strip to pieces)
Points: 695
Voted For!