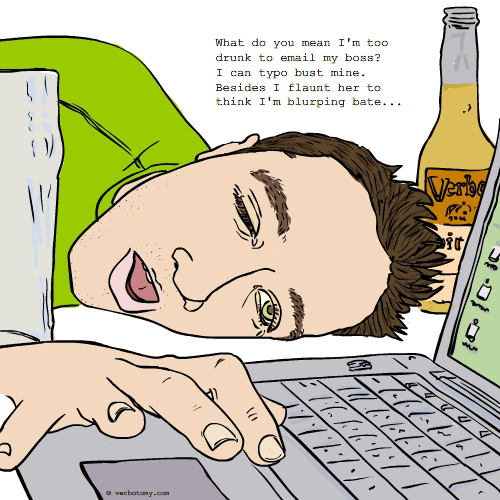 DEFINITION: v., To write an email while under the influence of an intoxicating substance. n., An email or blog post where the author has chosen to ignore standard literary and social conventions -- thanks to a liberal consumption of alcohol.
Voted For: Inebrimail
Successfully added your vote for "Inebrimail".
Pronunciation: in e bree mail
Sentence: I was so wasted last night that I sent naked photo inebrimails to all my co-workers.
Etymology: inebriated and e-mail, the words were practically meant for each other.
Points: 491
Voted For!