Verboticism: Memoromission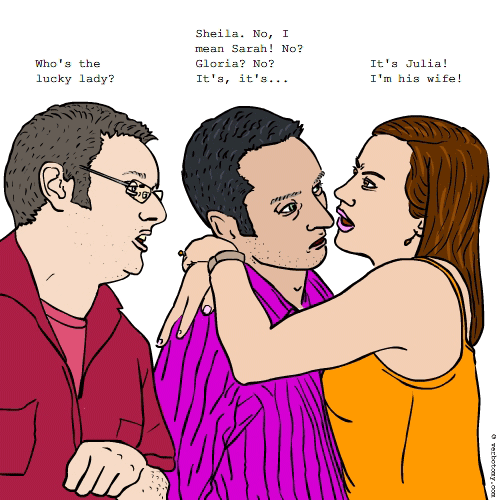 DEFINITION: v. To be unable to remember the name of a person you are speaking to, even though you've had a long-standing, and perhaps even an intimate relationship. n. An inability to remember a person's name.
Voted For: Memoromission
Successfully added your vote For "Memoromission".
Pronunciation: mem - or - oh - miss - shun
Sentence: Plagued with a poor memory for names, Gilbert would often experience memoromission when encountering acquaintances.
Etymology: Mix of Memory and Omission
Points: 488
Voted For!